Moving to normality
Dear Member,
At our MC meeting today it was agreed the we take steps to 'normalise' our shooting and attendance arrangements at the range.
As from today the 3 shooters per detail is dropped and all 5 firing points are now in use but please continue with the bench sanitising arrangements for the time being.
Club equipment is no longer quarantined and can now be used but please sanitise your hands before use.
We have decided to retain the booking system for range time but members are free to turn up on a casual basis and will be welcome to shoot when a FP becomes available, however, priority will go to persons having pre-booked a 'slot'.
The attendance record books are now back on the desk (looking a bit tatty but I have that in hand 😃) so please return your record sheet on your next visit…. remember, these are a requirement by the FLO.
We don't wish to micro-manage club attendance and look to all members to use their common sense regards sanitisation and peoples use of masks, please respect your fellow members wishes on these matters.
Any problems/suggestions you know where I am.
Best Regards,
Robb Harrison.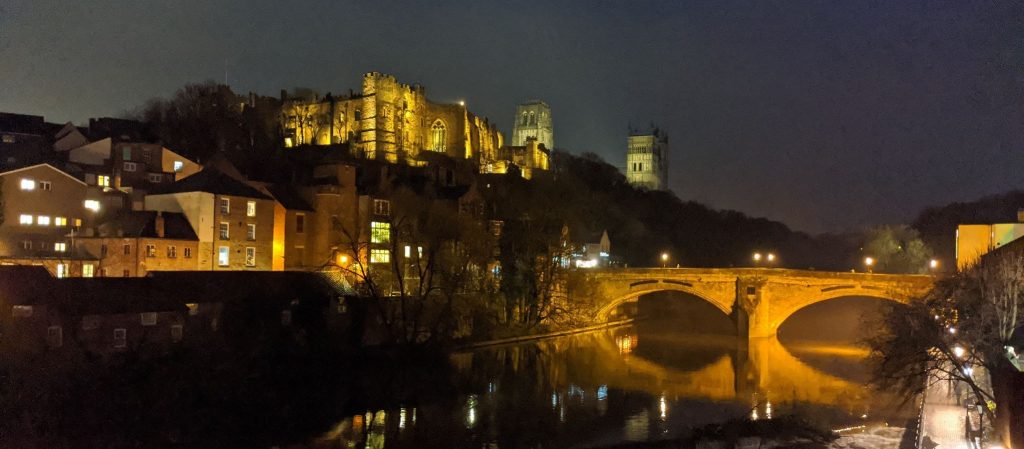 Welcome to our site, please look around and learn a little about our Club and the sport of Target Shooting.
Our shooting range is in Durham city.
We are a friendly bunch of people shooting a mixture of Small-bore Rifle, Match Air Pistol/Rifle and Sporting Rifle disciplines.
Having approximately 100 members, we meet weekday evenings and Sunday mornings.
Members are encouraged to participate in various Postal and Club competitions but this is not compulsory!
The range has full disabled access.
The Club is affiliated to the National Small-bore Rifle Association and the Durham County Small-bore Rifle Association.
Mission Statement.
To bring together shooters of all disciplines, ability and interests, to compete, practice and share their enthusiasm for firearms in an encouraging, respectful and safe fellowship.
Aims.
To encourage and facilitate the ongoing growth and success of all shooting sports.
To encourage new members of all ages, sexes, races,religions and abilities to join the club.
To actively seek the involvement of under 18 year old minors in the sport and to teach them the discipline required to be permitted to handle and own firearms.
To raise the profile of all shooting disciplines within our society.
To support and defend each member's rights and privileges by any legitimate means.
History
The St Giles Yarners Rifle & Pistol Club was formed by members of St Giles Church, Gilesgate, Durham City as a miniature rifle club in 1912. Following the Boer War, which had demonstrated a lack of marksmanship, there was a government initiative to encourage skill in the use of rifles by providing instruction and practice in small-bore rifle shooting.
The club's original range was in the Sands area of Durham City but later removed to the grounds of Durham Prison.
In the early 1960's the current location at Hollow Drift, Green Lane , Old Elvet, Durham City became available. Following a devastating fire in 1992, which destroyed the old wooden building a new purpose built brick clubhouse was opened in 1994.